Posted on January 2nd, 2018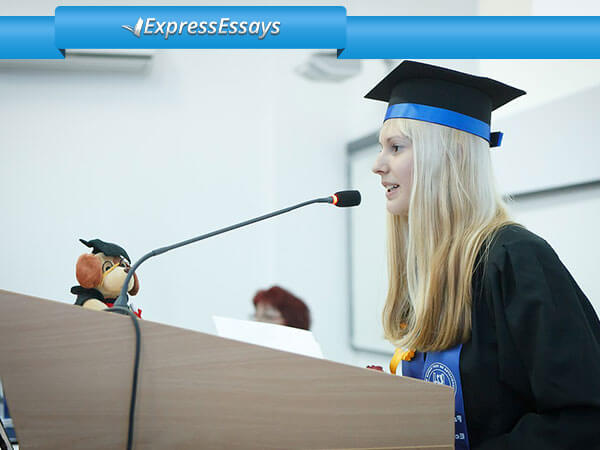 Life is divided into phases. When a person comes to the end of one of the phases, happiness or sorrow follows it. Graduation is one of such turning points in life. Each student feels the mixture of excitement and fear before the future changes. Depending on the relations with fellows and professors, this event can be full of sadness and further missing or facilitation. In any case, valedictorian or graduation speech should be impressive and touching. If you are honored to give this speech, the best recommendations on how to do it on the high level are below.
Distinguishing Speeches
The aims of good-bye speeches are banal and obvious. You should show recognition and deep appreciation to everyone who assisted you. For this reason, to avoid boredom, you need your own style and creative combination of words. Your language should be silver-tongued and easy to take. Some elements of humor and personal experience can also be involved in order to make it more absorbing.
Read more..
---
---
---
---