Five Netflix 2017 Movie Premiers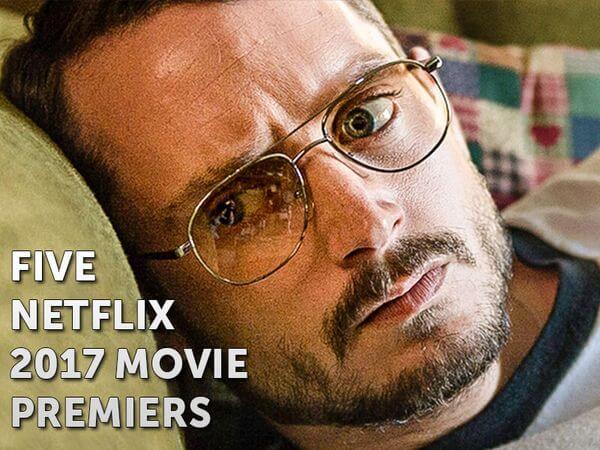 Netflix is about to release a great deal of fresh products. Apart from a multitude of new TV series, the service is going to introduce original full-length films. Here are top five movies you will most likely be watching this year.
I Don't Feel at Home in This World Anymore
This film is a combination of comedy, crime, and thriller. The protagonist of the story played by Melanie Lynskey is a woman who finds her way out of depression by following the trail of the criminals who robbed her. Accompanied by her neighbor played by Elijah Wood, the daring duo soon realizes that they got themselves in trouble because the burglars they're tracking down are more dangerous than they expected. The directorial debut of Macon Blair also features Devon Graye, Jane Levy, David Yow, and Christine Woods.
Death Note
The well-known Tsugumi Ohba's same-name manga series will be adapted for the screen by Adam Wingard. It a story about a teenager who accidentally finds a mystic notebook, which allows him to take people's lives away by writing their name down on the notebook's pages. Among the movie's cast members are Keith Stanfield, Margaret Qualley, Paul Nakauchi, and Willem DaFoe.
Okja
Directed by Bong Joon-ho, the movie tells the story of a young girl Mija who tries to save her best friend, which happens to be a huge animal, from being kidnapped by a very powerful and evil organization. The star-studded adventure film features Tilda Swinton, Jake Gyllenhaal, Paul Dano, Steven Yeun, Lily Collins, Devon Bostick, Byun Hee-bong, and Shirley Henderson. It will be released by the end of 2017.
The Discovery
Another impressive cast stars in this romantic science fiction film: from Jason Segel and Riley Keough to Rooney Mara and Robert Redford. The movie depicts a society influenced by the scientific discovery of afterlife's existence. In such a disturbing time the protagonist of the story falls in love with a woman whose past is marred by tragedy. The director of the motion picture is Charlie McDowell.
Deidra & Laney Rob a Train
It is a dramedy with the elements of a crime film which stars Ashleigh Murray and Rachel Crow as sisters who make their living by robbing trains after their mother end up in jail. Directed by Sydney Freeland, the movie also features Tim Blake Nelson and David Sullivan.
As you can see, Netflix products assortment caters for different tastes and preferences, so you will definitely find something to enjoy on your night off.