6 Reasons Why You Should Get a Summer Job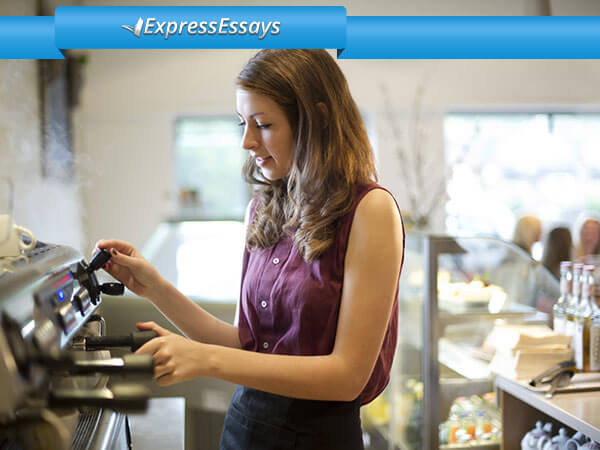 Summer jobs are popular among teenagers and young adults alike. Nevertheless, many youngsters find the idea of working during their holidays not too compelling. Here are six benefits of summer gigs that will change your mind and make you consider getting one.
Money
Every student knows how important it is to have his/her own cash and being at least partially independent from your parents. During the school year, it's usually hard to squeeze a part-time job between your classes, but in summer you have a chance to earn some cash to cover a part of your school expanses the next year. Student debt is hard for everyone, but you can begin working now towards making it less harsh.
Good for the Family
Having a student in a family is a blow to almost every budget. If your parents aren't well-off, you would definitely want to take some weight off of their shoulders and make the ends meet on your own. They will be immensely proud of you being a sensible adult, and you'll have a chance to manage your own money the way you feel right.
Calculate the cost of essay
Something for the Resume
Even the smallest gig is worthy to be mentioned in your CV. However perfect student you are, zero practical experience can never give you extra points when applying for a job. Meanwhile, people who have tried themselves at least in something, find it a lot easier to adjust to a working environment in future. So, don't neglect a chance to start expanding your resume.
Experience
Continuing the topic of later adjustment, every summer job can teach you some lessons. Even if you're just selling popcorn in an amusement park, you'll have to deal with colleagues, bosses, customers, and unpredictable circumstances. All these things prepare you for the bigger responsibilities, and you'll feel much more confident in accepting those when the time comes. In addition, you will learn new skills that might come in handy any time later.
Organizing Your Time
If you belong to people who find it hard to organize your day, getting a job can be a huge incentive to work on that issue. While in college you might get away with being late for your classes, no one is going to tolerate that when you're an employee. Being put in such an environment can give you valuable lessons on time management.
Making the First Step
Not every summer job is done only to provide you with cash. Depending on your sphere of study, you can find positions that will allow you to deal directly with the things you're passionate about and in some cases even build the foundation for your career. When the time to receive your diploma comes, you will already have some connections and that is very reassuring when your future after graduation looks bleak.
As you can see, the benefits of summer jobs are tremendous. They provide you with extra money, practical experience, new skills and deeper knowledge of the working world. All these things definitely make summer jobs a luring idea.