How a Graduate Can Find a Job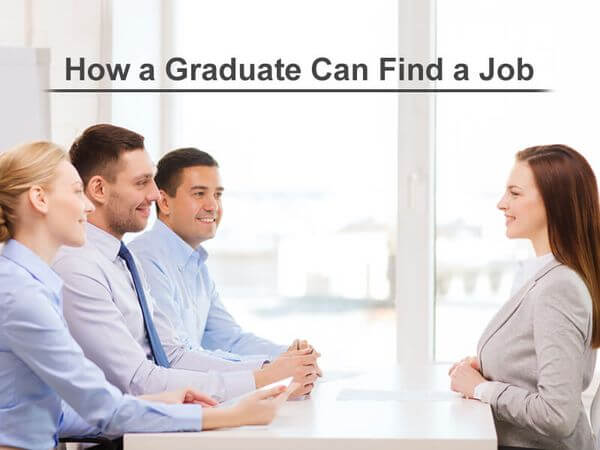 When I was a 4th year student, I couldn't wait to finally graduate. It was all I could think of. I imagined how I would find a job and become independent. As it turned out later, things do not always happen the way you expect. I found out that even if you are a straight A's student with solid knowledge, it doesn't guarantee you a job right after you take off a graduation gown and enter a real world.
Students Tips for Getting a Job
Get Professional Assistance
There are millions of questions that a college graduate may have. How do you write a resume? How to behave at an interview? How to make a right choice? Naturally, a young adult with not so big life experience is not able to answer all these questions on his or her own. That is why the best thing you can do is to ask a professional career consultant for help. The Business Career Hub at TRSM will provide you with professional assistance all the way through applying for a job. Sure, there always are friends and family to give you support, but when it comes to business, you need someone who can turn you into the perfect candidate every employer dreams of.
Get Yourself in a Network
You might not know it, but a lot can be done on social media. The Internet is not limited to Facebook or YouTube. The first thing that you must do when looking for a job is to create a LinkedIn profile. It is a professional network where people, who specialize in different spheres, can connect with each other. With the help of LinkedIn, job search becomes easier.
Get Feedback
Usually, employers paint a pretty picture of the job to get more applicants. However, if you want to know what it is really like, talk to someone who works in the same field. After all, you have a right to choose whether the conditions are suitable for you or not. How to connect with someone who holds the same position as that, which you would like to have? That's another reason why you need a LinkedIn profile.
Don't Limit Yourself
Do not expect to find a dream job right away. It might take you dozens of failed interviews and not satisfying jobs to find out what you really want to do in your life. So, the important thing is to start. Even if your first job is not that lucrative, you do not have to stick to it for the rest of your life. Remember that everything you do gives you valuable knowledge and experience that makes you who you are.

Whether you get a job or not depends not only on your degree and qualifications, but also on the professional image that you create. Think carefully about how people perceive you not only at an interview, but also in everyday life and online. Your future is in your own hands!